Too often students will just Google or YouTube topics when they are curious. The top results aren't usually the best results. Instead, introduce students to the search engines and research websites below which are safe and made for education. Click here to make a copy (click Use Template) and edit a research choice board with some of these websites listed.
?Discover more ways to integrate technology effectively by taking one of my fully accredited online courses or get one of my books!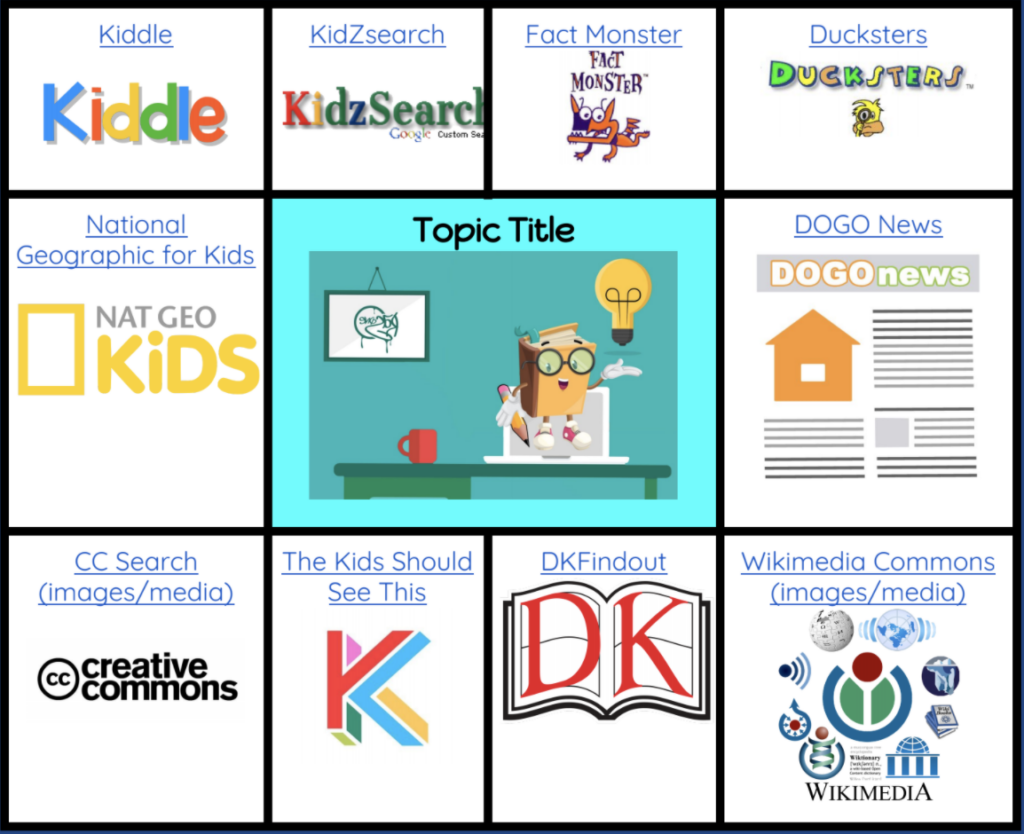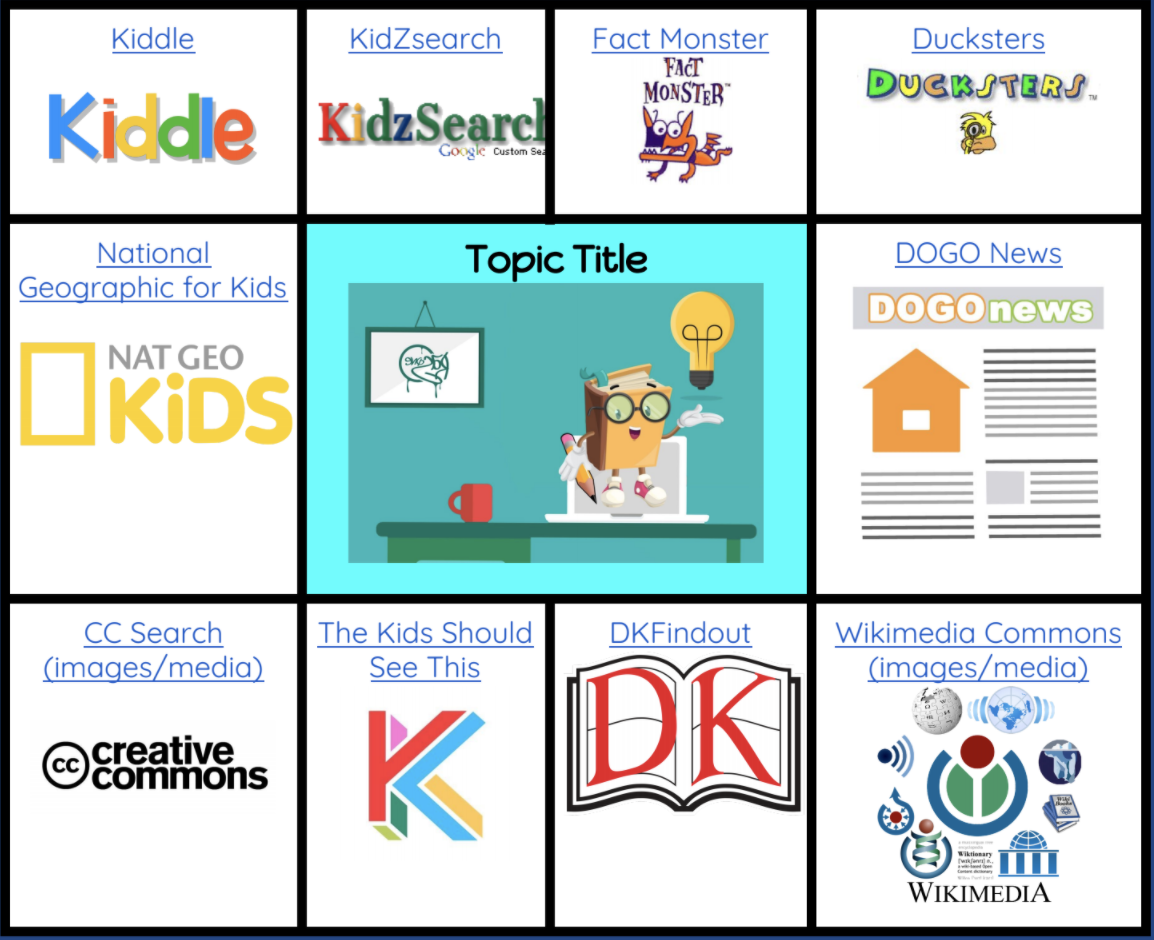 Recommended Research Websites
The following are websites are safe and secure websites for students to discover articles with information they are curious about learning.
DKfindout is one of my favorite websites this year to use with students. If you were a fan of the Eyewitness books growing up, then you will love this safe and secure research website which features interactive articles with incredible illustrations. This is a top website for science.
Wonderopolis is a website full of interesting articles based on questions students want to ask.
NatGeoKids is a website with games, trivia, and articles about animals and the world. We also like learning more about countries with the interactive world map.
Science Journal for Kids has a pdf with assessment questions, videos, and an area for further research by asking a scientist.
Frontiers for Young Minds is an open access scientific journal that brings the latest research in real time to school kids between 8-15 years old. The articles are written by scientists and peer reviewed then reviewed by a board of kids and teens.
Science News for Students is an award-winning online publication dedicated to providing age-appropriate, topical science news to students. Each article is followed up citations and with a list of Power Words, which define important vocabulary in the article.
DOGO News is a website and iOS/Android app for K to 12 students to find current events and research based articles. Each article gives an easy citation for students to copy and include as well as images and videos.
Newsela features articles at various reading levels for students, vocabulary defined, and the ability to annotate articles. With the paid version teachers get access to more features like writing prompts, the ability to assign readings as lessons, quizzes, and more.
The Kids Should See This features viral learning videos and gifs about topics.
The Creative Commons Search Engine and WikiMedia Commons are two wonderful search engines to find images, videos, and other multimedia free to use in projects or presentations as long as the author is attributed appropriately.
Recommended Search Engines
Equip Them to be Skilled Searchers
Provide students with tips on how to conduct better searches on popular search engines.

Get students to distinguish from the entries that are paid ads and quality results.
Show students how to change the search engine's settings to discover more credible and relevant results. You can change the year, type of resource, and more!

Microsoft features short videos that introduce students to the different steps of conducting a good search.
For more in depth lesson plans check out the Google Search Education website. These search literacy lesson plans are categorized into activities for beginner, intermediate and advanced students.
The Be Internet Awesome curriculum by Google has different activities and lessons on how to spot fake news.
Common Sense Education has a free K to 12 curriculum that covers information literacy and digital citizenship.
Subscribe for FREE to receive regular updates!
?Get your copy of Hacking Digital Learning or The 30 Goals Challenge or take a fully accredited online course for graduate credit (Online Learning Best Practices, Connected Educators or TESOL Methodologies)!
Digital Advent Calendar
Just click on the day and find a post full of free STEM resources and ideas ☃️If you enjoy these resources, then take one of my fully accredited continuing education and graduate online courses or check out my book, Hacking Digital Learning Strategies with EdTech Missions!